Technology Related Projects
My web presence where I share presentations, projects and my experience.
E-commerce presence implemented and maintained using Magento Open Source Edition.
In cooperation with the owner, we have migrated this web presence from OSCommerce to Magento 1 and Magento 2.
A personal project that I use to experiment with different technologies including jQuery and Vue.js.
A personal project that started my home automation system allowing the family to control and monitor the doors in the garage.
Technologies used include Adafruit HUZZAH ESP8266, Ardruino IDE, Home-Assistant.io & personally designed 3D printed case.
A collaborative effort to create a web presence for STL meetups to share their resources with the community.
My primary responsibility has been creating the front-end using Vue.js.
A very basic web presence for our house based restoration/restomod shop.
Self-hosted on Ubuntu and Apache using virtual hosts
Application to manage work orders and projects for a automotive maintenance and restoration shop.
Self-hosted
Automotive Related Projects
We have rebuilt my son's Great Grandfather's 1977 Ford F-250 that had sat in the family barn for 16 years.
Project include but no limited to:
Rebuilt the original 351M
Rebuilt the brake system including disk brake conversation
Rebuilding hydraulic dump bed system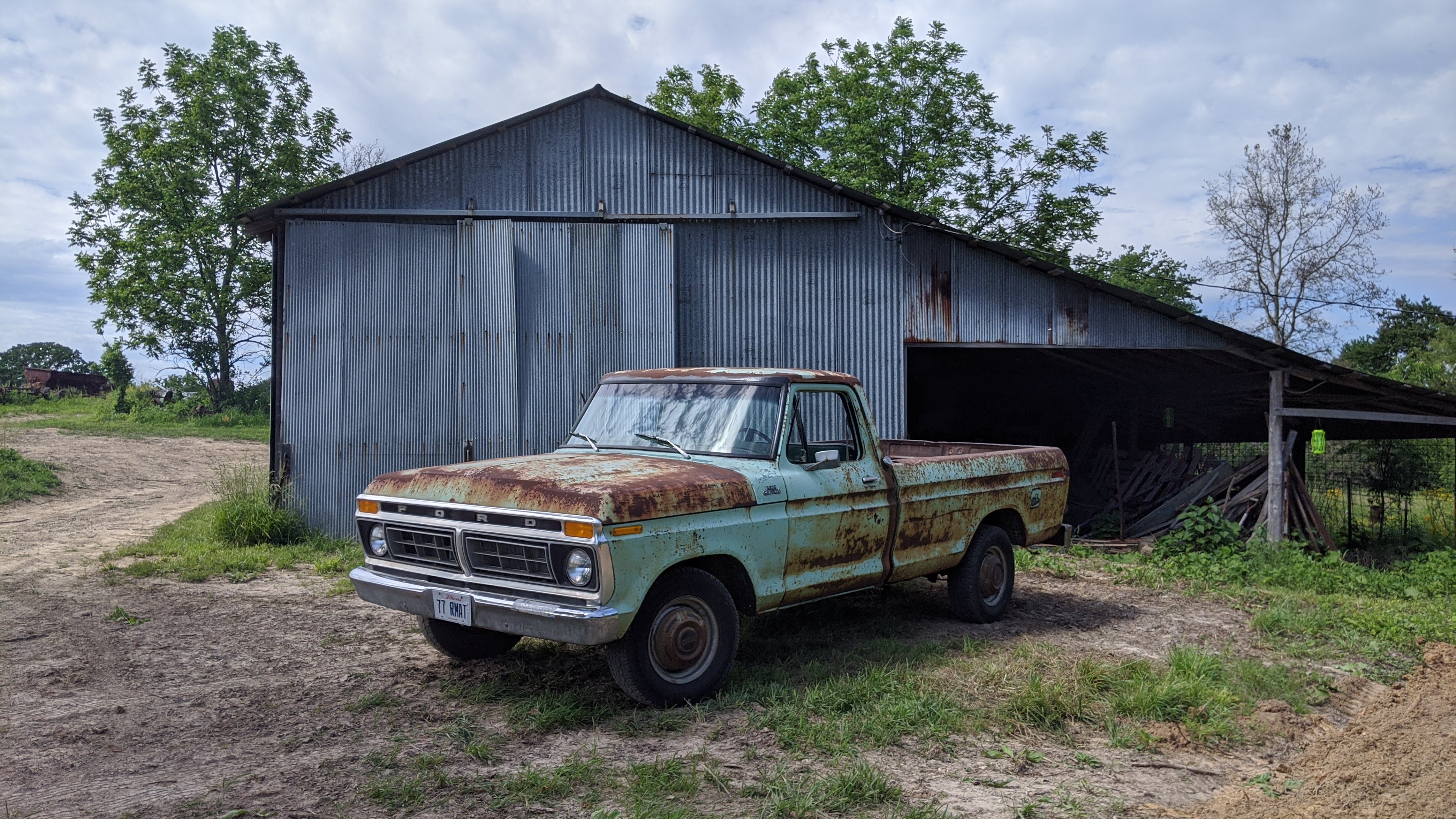 1978 Ford Bronco Ranger XLT
We are restomodding my youngest son's 1978 Ford Bronco purchased to be his high school daily driver.
We have replaced the tailgate making the window functional.
Our current plans are to correct suspension and engine issues and replacing the quarter panels.
Future plans include painting and redoing the fiberglass shell.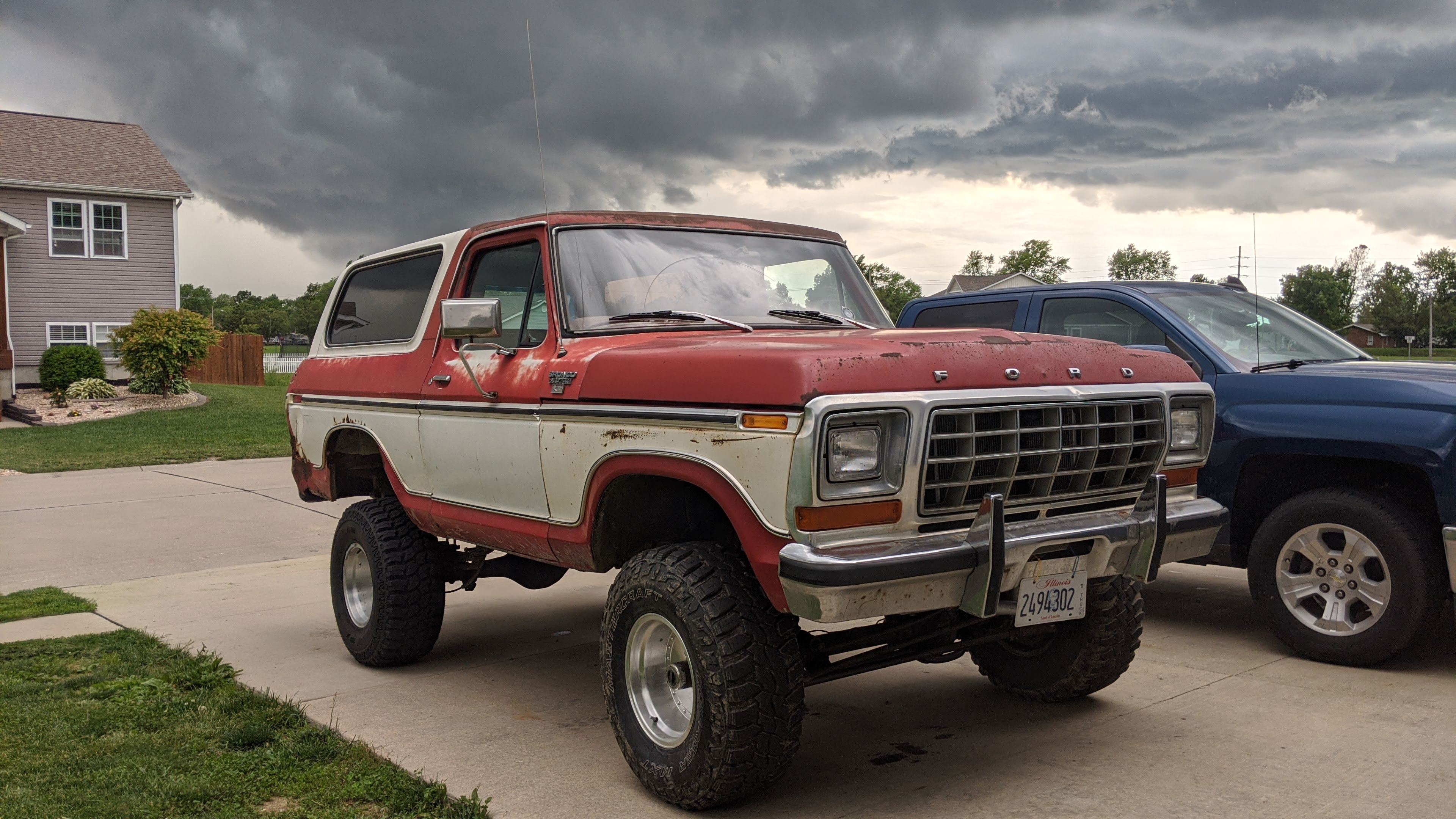 1951 Dodge Pilot House Express Truck (B-2-D)
Rebuilding a "survivor" that was purchased at auction. This truck is replacing the truck I had and lost during my teen years.
Our current plans are the get the 230 cubic inch 83hp flathead straight 6 engine running and make the truck road worthy.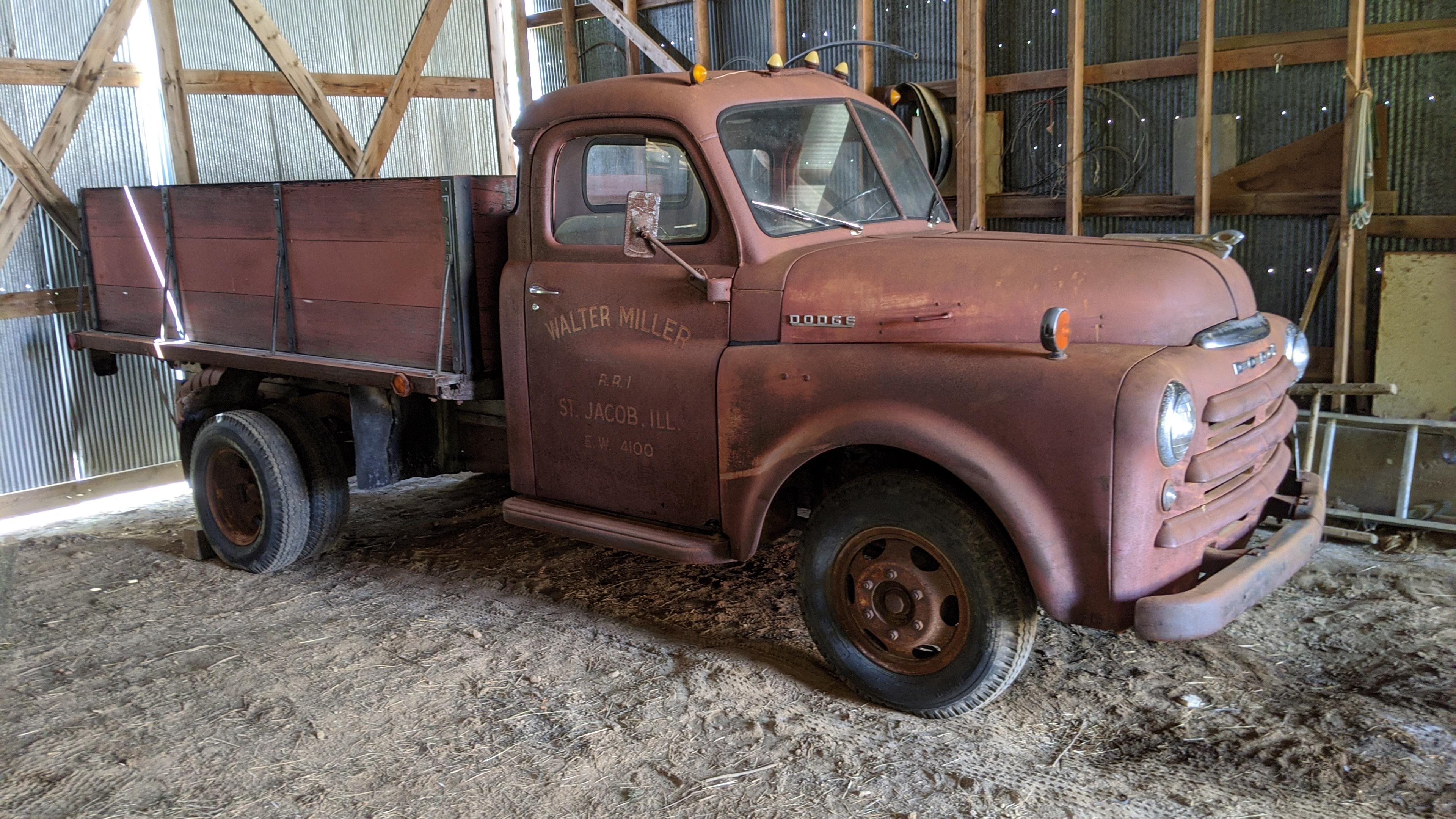 We often attend swap meets and needed something to "haul" parts that are purchased.
What better than a Radio Flyer wagon that has been personalized.
Lowered by creating a new frame with control arm & tie rod steering and accessories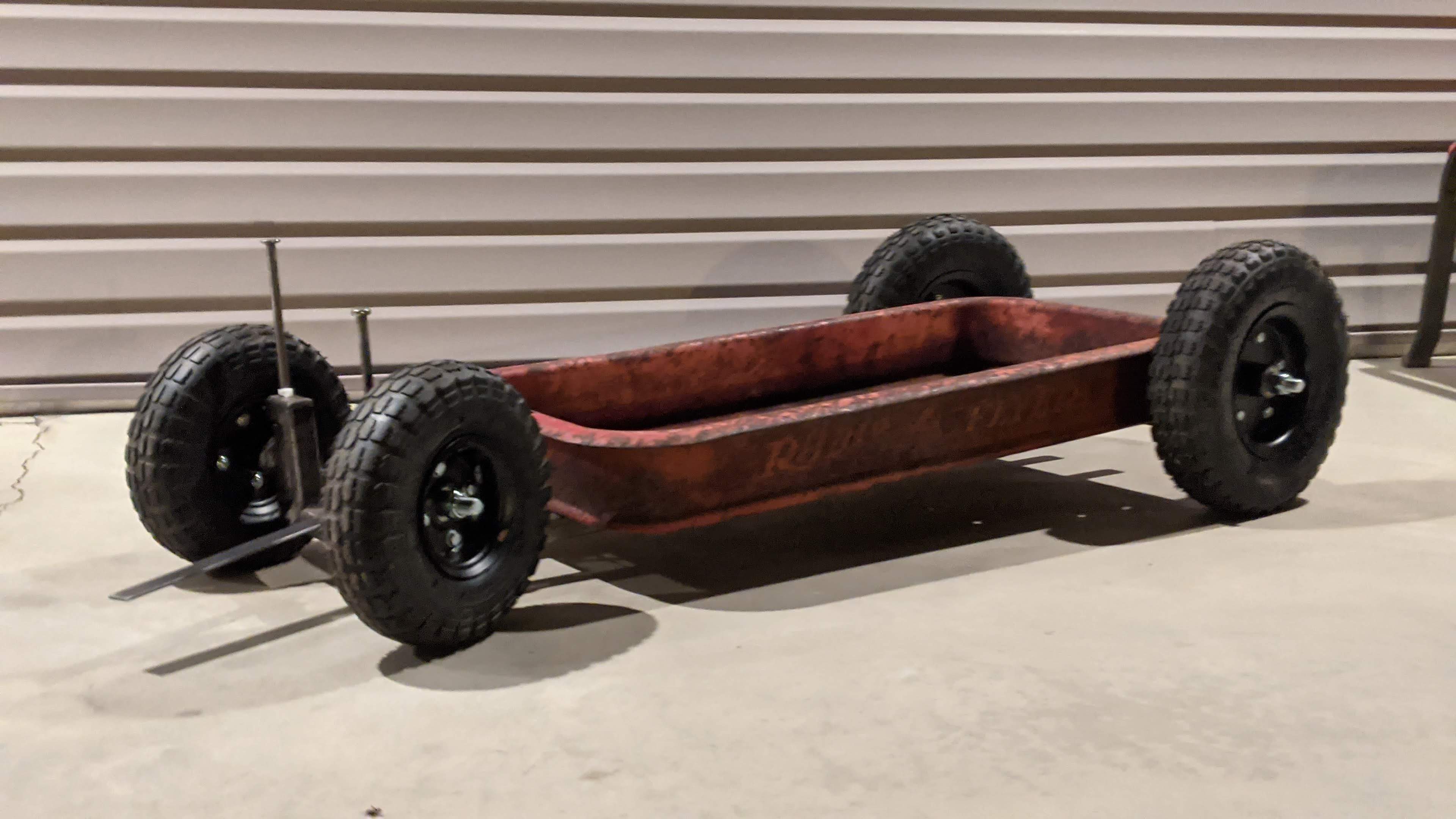 Dad, Developer, Tinker with over two decades of various experience in web development and hosting to CAD/CAM development and administration. Plus a few years experience restoring 70's Vehicles.
My server side experience has been in the LAMP Stack, especially with MVC frameworks Laravel, Zend 2, Yii Framework, CakePHP.
My frontend experience has been in Angular 5, CSS 3, HTML 5, jQuery and Bootstrap
I have been building additional personal projects with jQuery, Vue.js, Semantic UI CSS framework, Python (Flask) and Arduino C.
I like to create IoT devices using Raspberry Pi and Micro Controllers including the ESP8266.
Bayer Crop Science : Developer (Full Stack) Senior
Developed customer platform (c7) using Vue.js and Node.js/Express
Utilized AWS platform resources including S3, ECS, DynamoDB
Managed Jenkins server on EC2
Node.js/Express Vue.js HTML CSS/SCSS Jira GitHub Agile Mac OS AWS (S3, DynamoDB) Jenkins Postman
---
NEC Energy Solutions : Principal System Engineer : UI
Developed a monitoring & control system for grid based energy storage systems including dashboard & mapping interface using Angular (4-current) to interacting with a REST API
Managed the all project and technical aspects of the UI team, including peer reviews and coordinating offshore contractors
Worked with the business owners and other development groups to establish architectural roadmap and requirements
Coordinated with the API team to implement the API routes to support the UI requirements
Coordinated development efforts with offshore contractors to ensure production expectations and quality
Coordinated with other development groups as needed to increase understanding and velocity where required
Created mockups and requirements for both internal and offshore implementation
Maintained Linux Mint development virtual machine using VMWare workstation
Managed GitLab server including user/group accounts and UI project repositories
Awarded the Edison Awards 2020 Bronze Award for Annunciator application.
Angular 4+ HTML CSS/SCSS Jira GitLab/SVN Linux Mint VMWare Workstation UX/UI/Mock-ups MariaDB REST API Jenkins SVG
---
Tacony Corporation : Software Engineer via Norton Staffing
Implemented enterprise backend for numerous web presences using Laravel.
Maintained and updated Magento 1 e-commerce website.
Laravel Vagrant Git PHP JavaScript HTML CSS/SCSS Magento 1 Linux MariaDB REST API
---
Centric Group/TKC Holdings : Contract Software Engineer via Norton Staffing
Worked to improve and support an ecommerce platform using Zend 2 include MVC, jQuery, MySQL.
Development was accomplished on Windows workstations with the rest of the stack being Linux.
PHP Zend 2 Codeception Selenium Git Agile jQuery/jQuery UI HTML CSS/SCSS Linux MySQL
---
AgriSolutions/Family Farms : Lead Software Developer
Implement agricultural operations management applications for using Yii MVC Framework including a REST API for mobile application interface.
Design database tables (PostgreSQL) to support implementation of PHP web interface
Implemented and maintained product deployment processed using version control system (GitHub)
Implemented and maintained Linux, Apache, PostgreSQL, PHP (LAPP) development environment
Develop and maintain release process and documentation
PHP Yii Framework HTML CSS/SCSS jQuery Linux REST API Github Apache PostgreSQL
---
Charter Communications : Software Developer II
Developed and maintained Modem Reclamation application to reduce warehousing process via- a web portal for DVR, cable modem and phone modem devices using PHP, CakePHP MVC Framework and jQuery
Configure and develop content for the PerfTech in-browser message system using HTML, CSS and Javascript
Design and implement role bases access control using Ruby on Rails and internally developed PERL enterprise service bus
Design and manage the development process for near real time billing (CSG) to provisioning integration (Sigma Systems)
Manage the administrative task around team training including budgeting, approval, enrollment
Awarded the Quarterly and Annual Charter Champions Award for the Modem Reclamation application.
PHP CakePHP Git/SVN jQuery HTML CSS/SCSS Ruby on Rails Linux VSphere MySQL Apache
---
Canis Consulting : Owner
Provided web hosting on multiple Linux & Windows servers using IIS 6, Apache, MySQL, Xmail Server, Kerio MailServer, FileZilla FTP, PureFTP and CPanel
Developed web sites for clients using PHP, Postnuke, OSCommerce, Magento and ASP
Developed database solutions using Microsoft Access and Microsoft SQL Server
Provided training on Computer Basics and Microsoft Office Products
Performed general PC troubleshooting and repairs including PC migration, OS installation
Performed server installation, migration and troubleshooting on Windows NT 4.0 & Windows 2003
PHP Yii Framework JavaScript Ubuntu HTML CSS MySQL Git Apache Magento Python CakePHP Raspberry Pi ESP8266 Arduino C
Meetups
---
---
Career Development
---